Artist:
Van Gogh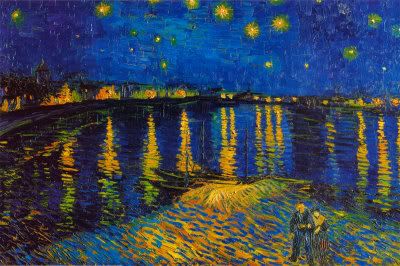 Composer:
Bach
Bach Cello Suites from eClassical

Folk Songs:
Follow the Drinking Gourd
An Emigrant's Daughter
Shakespeare:
Love's Labour's Lost
Here I will admit this least favorite play of many is one of my favorites. The word play is just jolly good fun.
Plutarch:
Camillus
Grammar Moment:
Mother Tongue II
Bible Time:
I am using a book that my friend Linda gave me called
Suffer Little Children Book 3
by Gertrude Hoeksema. We go through one lesson a week. We were taking such a long time to get through OT, I thought it was high time we studied the life of Christ. I highly recommend this study.
We are still in Psalm 91 because basically after last March our life fell apart. We had company for over a month last spring with lots of family visits during school spring breaks. Then my mom had a brain aneurysm. The good news is that she is home and though recovering, alive and well.
Review:
Romans 6
Books of the Bible
Psalm 20
Psalm 23
Hymns:
Non Nobis Domine
Review:
Rock of Ages ( I wish people would quit messin' with this one. The original poetry was spot-on)
O, Sacred Head
Saviour Like a Shepherd Lead Us
Softly and Tenderly
Soldiers of Christ Arise
Poetry:
Finishing finally How Sweet the Moonlight and The Man that Hath no Music from The Merchant of Venice.
Review:
I am the
Very Model of a Modern Major General
Here is a clip of the song...we don't sing it....with Linda Ronstadt and Kevin Kline.
The 2nd Coming Yeats
Horatius at the Bridge. Good news: you can find this at Librivox which saves some breath.
To Be a Pilgrim. I may add this to our list to re-memorize. It is by John Bunyan and I like it!
Where the Boats Go. RLS
Misc Memory:
Presidents Biographies. From the back of
The Buck Stops Here
. One a day. We just did Abe Lincoln.
Review:
Presidents Bee
Bill of Rights #s 7,8,9,10
Gettysburg Address

Reading Aloud:
While we did finish about 20 books last year, you will be happy to see we really are going very slow through some of these.
English Literature for Boys and Girls. I hope to finish this one up soon. We are on Burns.
The Little History of the World. Also coming to a close.
The Hiding Place by Corrie Ten Boom. Probably shouldn't have started this last year but I didn't know how the year would end up. This book is on my top ten list.
The Voyage of the Dawn Treader by CS Lewis
Pilgrim Stories by Margaret Pumphrey
Andersen's Fairy Tales
Rod and Staff Manners 2nd Grade. I have this very, very old workbook from R&S and I just love it for teaching manners and hygiene. We discuss one page a week.